Ok so here are the most awesome books ever! DONT ADD HARRY POTTER! >:)
The Hunger Games!
Edit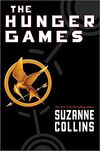 This book is so awesome that if you havnt read it then you are living under a rock, im not even kidding...
GO TO A BOOK STORE AND GET THIS BOOK NOW!
Catching Fire!
Edit
This book is the sequel to The Hunger Games, and it is EVEN more awesome in my opinion,
but you ALSO need to read this...
Mockingjay!
Edit
This is the sequel to Catchin Fire, it is a little depressing but it IS still the Hunger Games, so READ IT!